But the new video shows scenes of the smiling Shalit grilling meat at a barbecue. It also shows him drinking tea with Hamas fighters and watching television.
In one clip, Shalit sits in a relatively spacious cell with an exercise bicycle and adjoining toilet as an attendant brings him a beverage.
The footage of Shalit is part of a 10-minute video highlighting the Qassam Brigades' Shadow Unit, whose secret mission the video describes as "securing enemy prisoners who come into the hands of Qassam."
It also says that the unit's mission is to "treat enemy prisoners with dignity and respect, according to the principles of Islam, and to provide them with physical and moral sustenance, notwithstanding the enemy's treatment of captured resistance fighters."
The video calls the successful years-long effort to conceal Shalit's location from Israel – he was captured in 2006 – "one of the most complex security operations" in the movement's history.
The video names five members of the Shadow Unit who were involved in securing Shalit. It also provides their ages when they were each killed by Israeli action in recent years.
They include Sami Muhammad al-Hamayda, 42, and Abdallah Ali Lubbad, 45, killed in Israeli air attacks respectively in 2008 and 2011.
Abdulrahman Salih al-Mubashir, 29, died last month in the collapse of a tunnel dug by the resistance.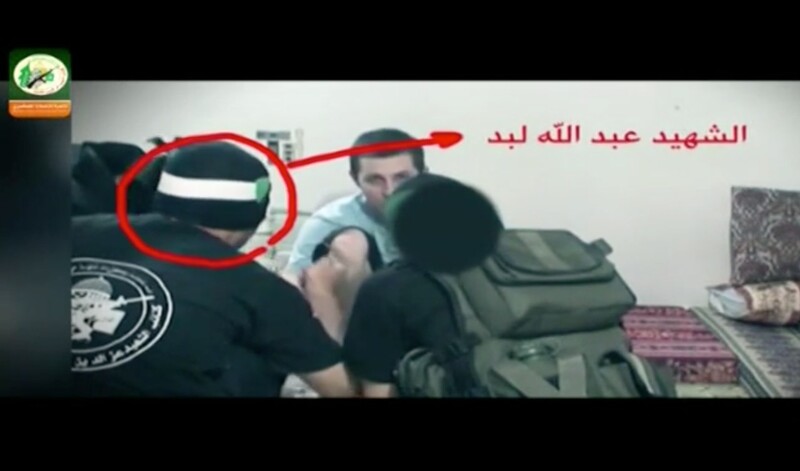 The video shows still images of two men it identifies as al-Hamayda and Lubbad sitting with Shalit as he eats.
Low profile
Keeping a low profile may be Shalit's own choice, but it may also be that he provides little propaganda value.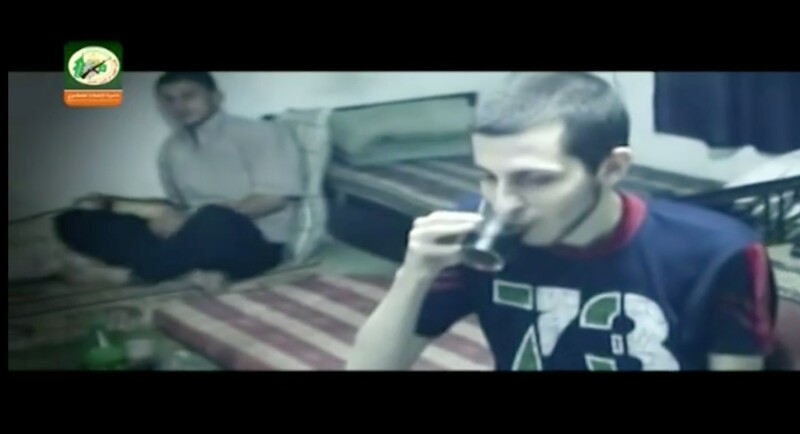 The Qassam Brigades video is clearly aimed at conveying a message that Shalit received humane and even favorable treatment.
In the past, the Qassam Brigades has released carefully produced videos aimed at projecting the armed group's strength and capabilities and boosting local morale.
Dead or alive?
The new video may be intended to reinforce a message to Israel that Hamas still has the capability of concealing prisoners far from its reach.
The other is reportedly an unnamed Palestinian citizen of Israel.
Israel says the two soldiers are dead, but Hamas has refused to confirm this.
Oron Shaul was part of a force that invaded Gaza City's Shujaiya neighborhood on 20 July 2014.
The message of the Shadow Unit video is that Hamas' military wing can hold on to prisoners for as long as it takes and Israel will not be able to find them.