Egypt Sentenced Detainee to 15 Years in Absentia for 'Torture'
by Jason Ditz, June 21, 2015
Germany is facing enormous flak today relating to the arrest of al-Jazeera's Ahmed Mansour, a 52-year-old reporter who Egypt had sought on charges of "torture" during the anti-Mubarak revolution in Egypt. Egypt's junta has sentenced him to 15 years on the charges, which most agree are
politically motivated
.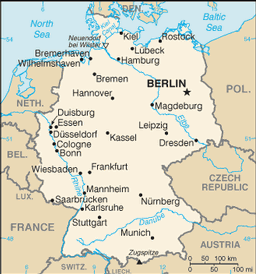 The junta has eagerly cracked down on reporters seen as unfriendly to their 2013 military coup, and has particularly targeted al-Jazeera for being too friendly with the democratically elected government the coup removed from power.
Germany's involvement stinks of quid pro quo
, with the arrest of Mansour coming in the wake of the junta giving German engineering company Siemens a $9+ billion deal. Mansour had criticized German Chancellor Angela Merkel over feting Egypt's ruler Abdel-Fattah El-Sisi, during a visit aimed at finalizing that deal.
Interestingly, Germany did not attempt to stop Mansour from entering the country, nor attempt to arrest him at the time, even though the same Egyptian warrant was outstanding then. It was only after Sisi's visit that the arrest came. Interpol had refused to grant Egypt a valid warrant for Mansour
, and it is unclear on what legal basis Germany continues to detain him.